we had team pictures today, in order to use it for our craft on friday, for the last day:)
chimichangas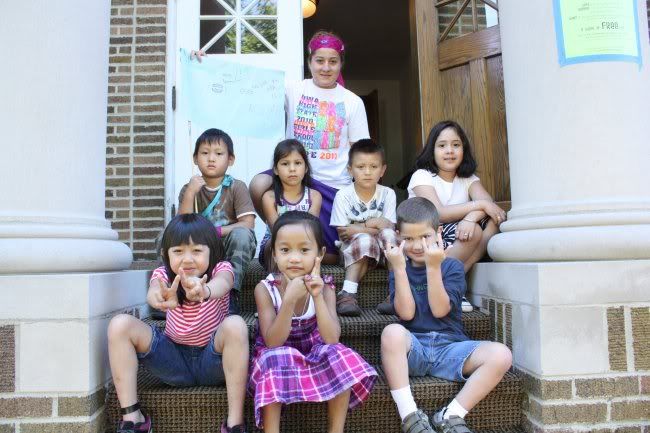 tigers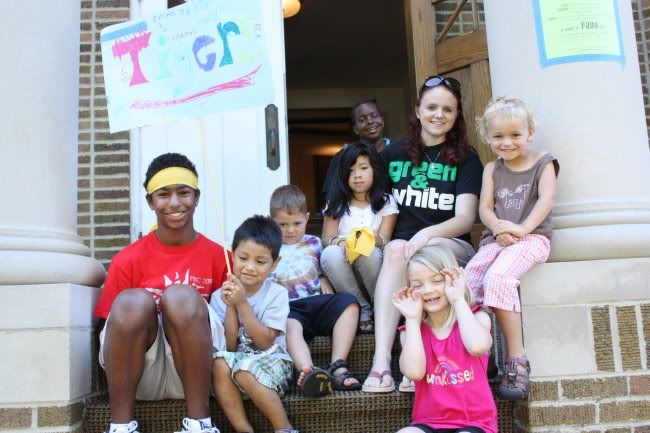 Blue hawks
Ponies and Rainbows...even their sign is kinda wacky.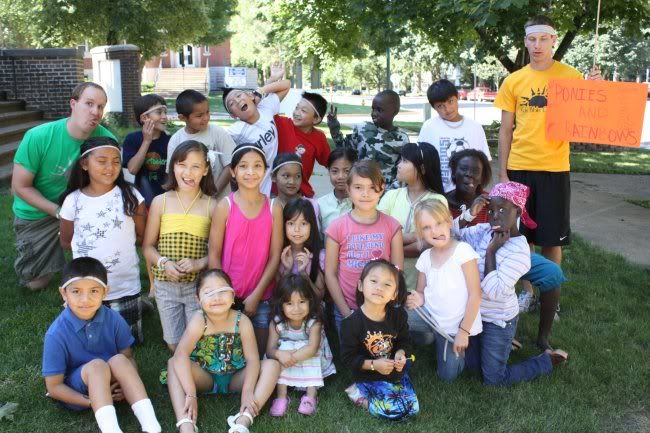 something cool today, was that the Storm lake Times came out to take pictures and interview us during game time. (www.stormlake.com) during the craziest, wackiest, and wettest time of the day.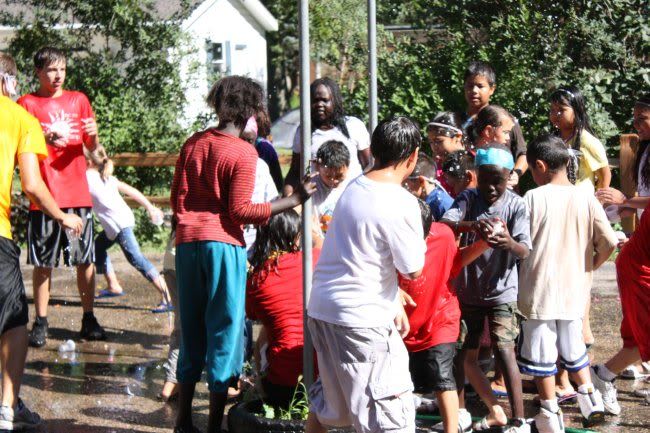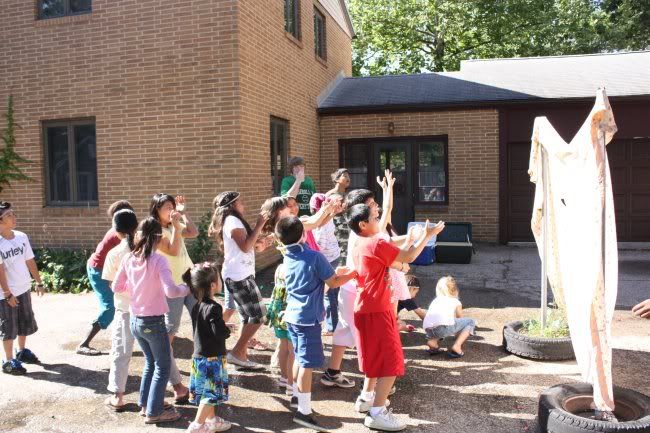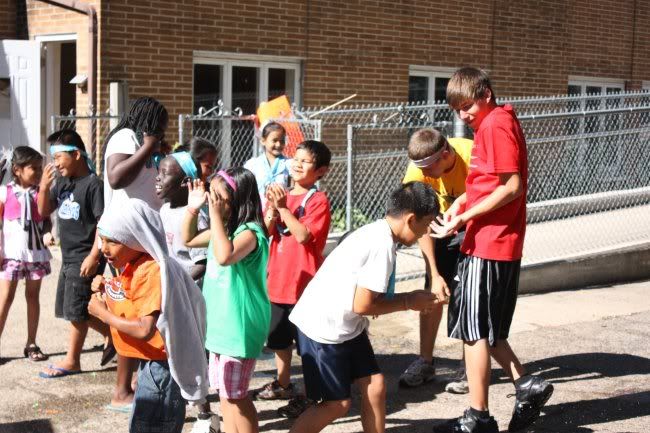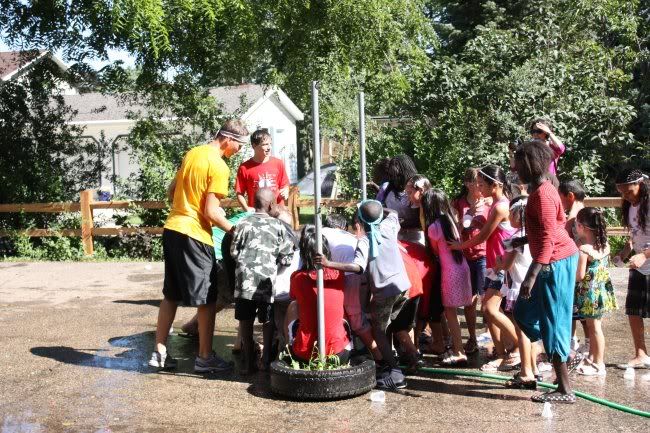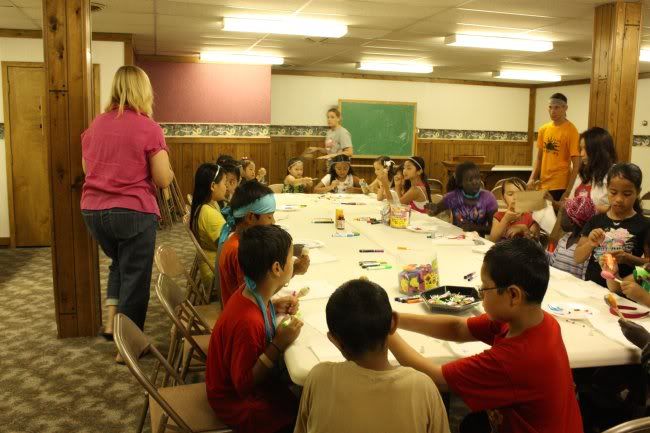 crafts went well today!:) they seemed to like the maracas.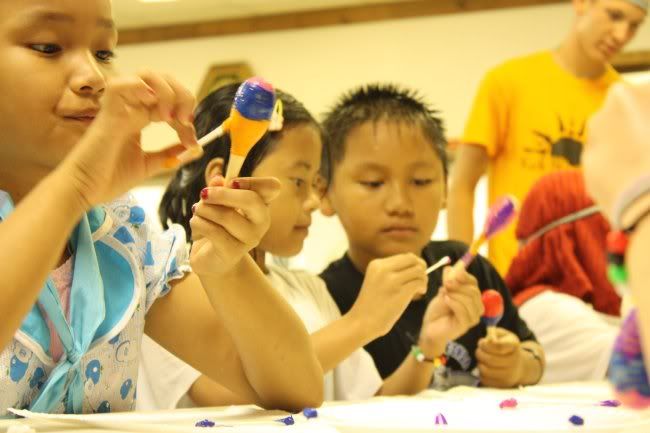 our game on stage today was feeding some counselors and campers baby food. it was pretty hilarious.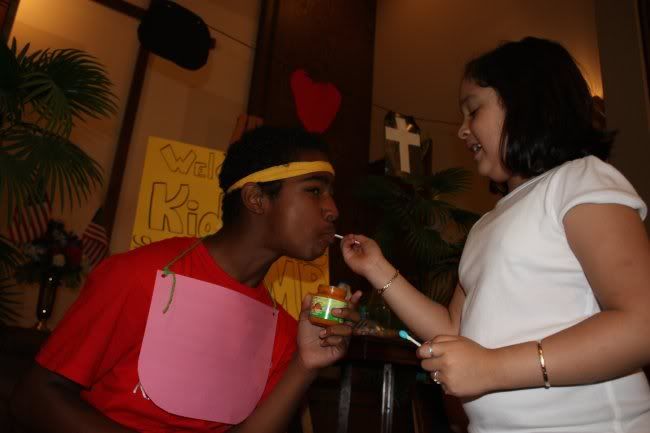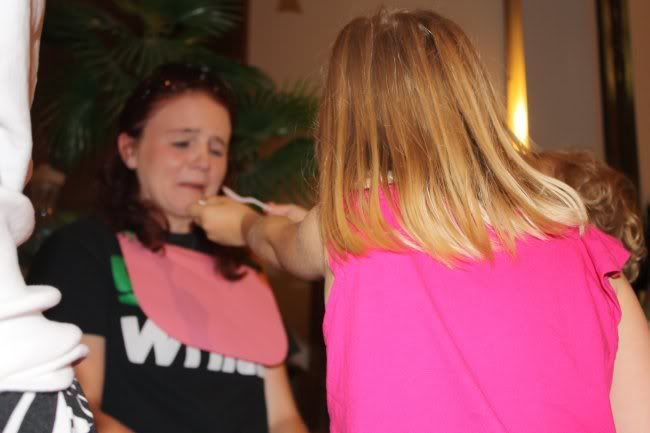 team activity time today was cool, because they got together and talked about what was one thing they could praise God about. And then a few of them came up on stage to share what they praised God for.
"I praise God for cats!"
"I praise God for my family!"
"I praise God for sharks and minnows!"
"I praise God for the songs!"
"I praiseGod for everything!"
and those are only some of the things.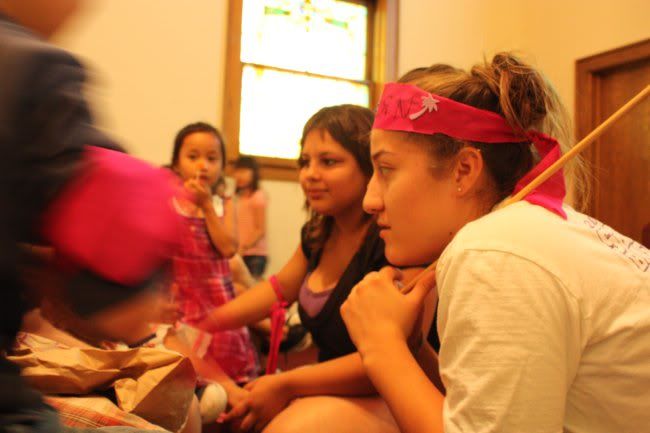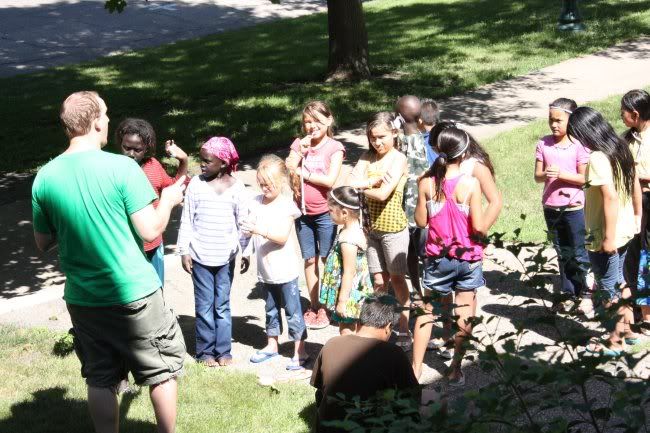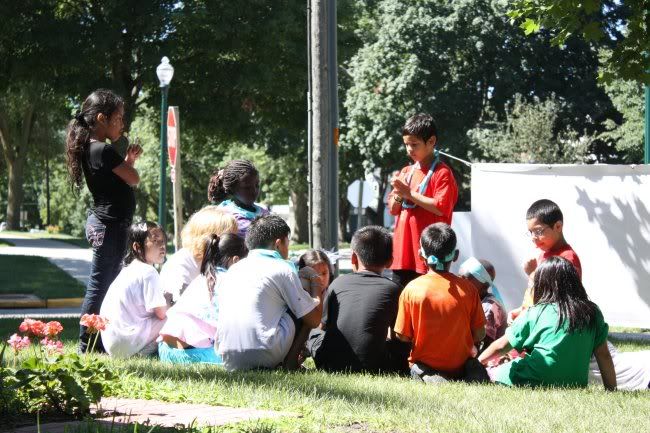 I 'll leave you today with a lil video clip.
enjoy!