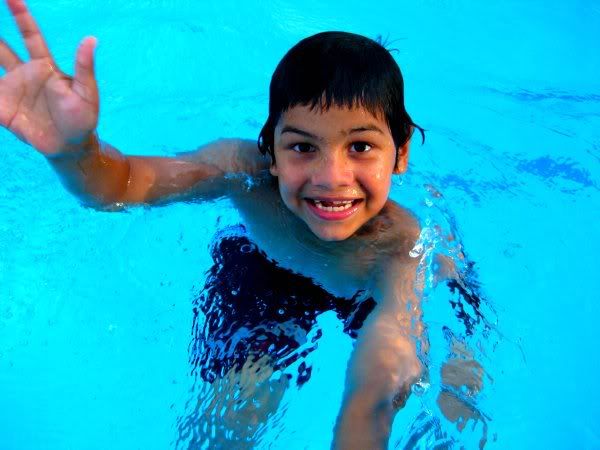 it was a hot day and seemed like the perfect kind of day to teach this lil man how to swim.
turns out the kid is better at swimming than he thought.
"don't let me go, don't let me go, it's too deep!"
and he swam short distances from me, to ryan, to me, to ryan.
the kiddo was
diving
from the diving board.
like really pretty dives.
and then he did all sorts of flips off of it.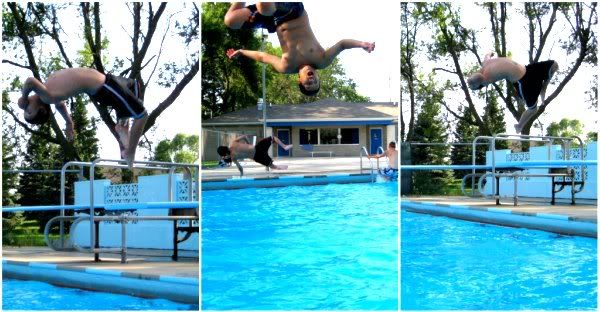 seriously, this kid has absolutely no fears.
for swimming and diving and all that good stuff.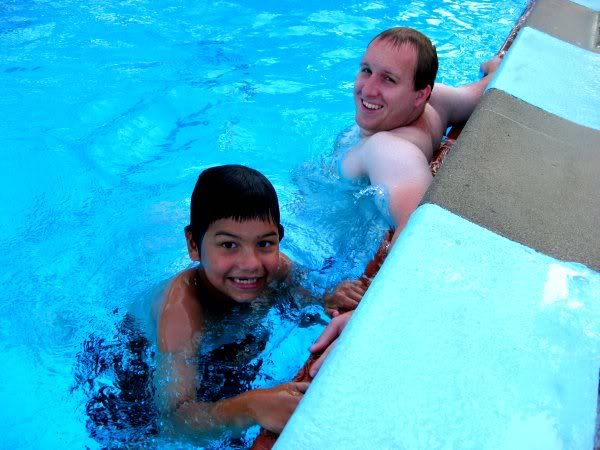 and he was proud of himself.
i think he actually had an idea of what to do to be able to swim.
he just needed the confidence to do it.