there are many reasons today is memorable.
first time ever in my life, that I woke up in the morning, put my feet on the floor to get out of bed, and heard a splash, finding out that we had about 8 inches of water in our bedroom, and then opening our bedroom door to find our
entire apartment flooded...with sewer water.
we realized how much of the stuff that we have purchased over our almost one year of life together, is destroyed from all the sewer water that invaded our home.
we've got to pitch most of our things.
everything else that we own that wasn't contaminated with poopy water is now in our car and in the church's office.
i think i will choose to remember this day because it is the day that Luis
asked Jesus into his life today.
we hadn't seen him for a couple days (usually we see him every day) and he climbed into our car and said, "i have something to tell you."
then he got shy.
his brother told him, "c'mon, tell them what happened!"
So luis looked up, said, "last night, when I got home, I asked Jesus to wash away all my sins."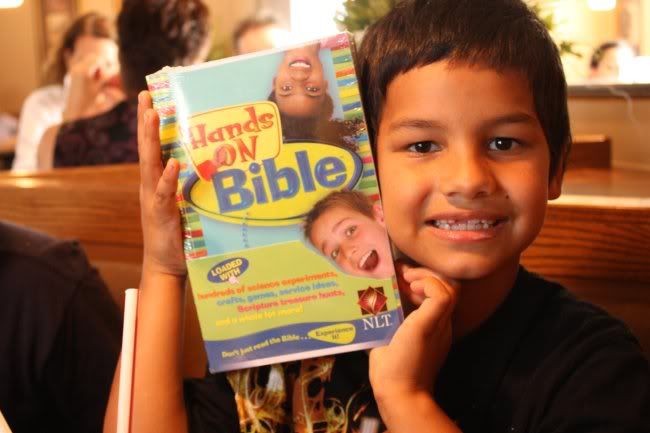 Praise Jesus!
He'd been asking questions the past couple weeks, and since Bible Camp, he had been praising Jesus through the songs that he learned and remembering the lessons I'd taught from camp. He'd talk about the different colors that we'd learned and the gospel message.
It was cool. Ryan and I have been praying and praying for him.
and on his own, last night/early this morning (it was after midnight), he decided on his own in his house, to ask Jesus into his life.
Happy birthday luis!
Please join us in praying for him! we're so excited about this decision!
His brother is aware that he has not asked Jesus into his life...he's not ready yet.
so you can also keep praying for him and their sister.
but praise the Lord for this lil guy and his excitement to know Jesus:)