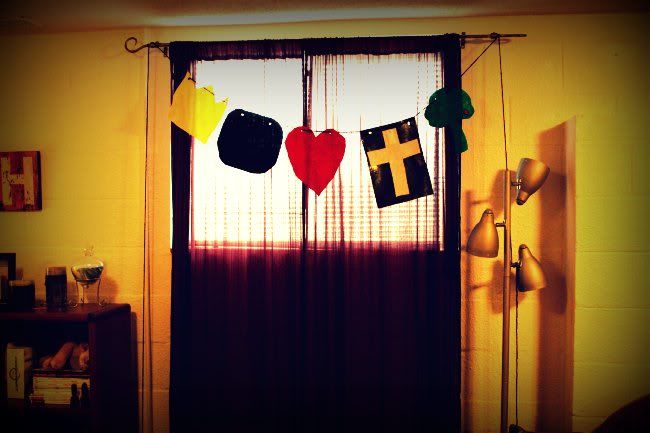 this new addition to my window isn't permanent.
I've been working non-stop on Kids Bible Camp stuff.
I cut these out.
yeah, i know, right? i did it! i can't believe it either.
for those that don't know me all that well; i'm awful with art projects. anything artsy-i'm horrible at. but
i actually cut these shapes out
! (i know, i know, i can see the heart is kinda sorta possibly a little lopsided but i'm okay with it:))
now, i
wish wish wish
that i was good at being creative, but i'm not.
all those creative genes went to my two sisters.
but yes, i sat still for a couple hours and actually did some crafts for Kids Bible Camp. the kids that were over here thought my green tree looked like
broccoli
, (do you think it looks like broccoli?) sooo i had to add a lil red dot to make an apple. it works for now.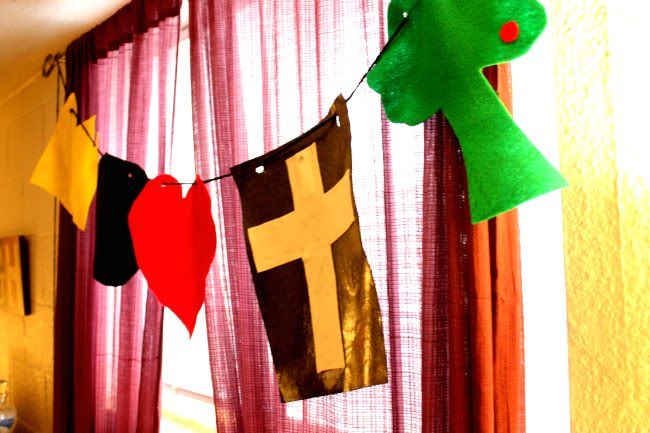 it'll be used on stage.
i've been keeping busy with these crafts, lesson planning, scheduling, buying supplies (in the cheapest way possible) and trying to learn words and hand motions for the songs that we'll be singing. I've been doing alot of dancing around the living room and kitchen singing all the worship songs and doing the dance moves that we'll be doing at camp.
hahah, my husband thinks i've gone bonkers, i'm sure.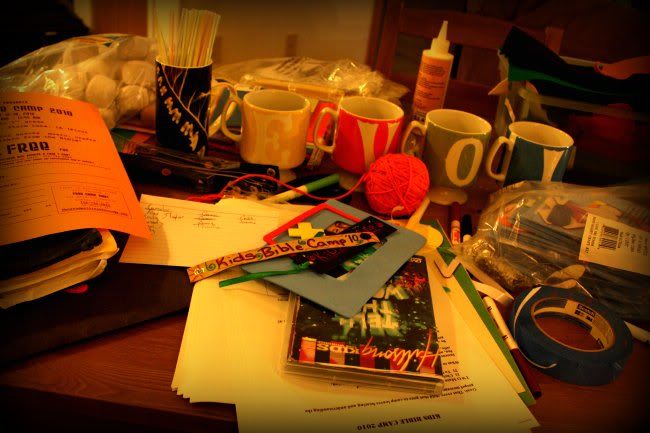 God is so good.
I never thought this week would come. it's been kinda a crazy week after coming home from Kansas and trying to get caught up on things. I've been fighting a pounding unusual headache and couldn't barely open my eyes.
I woke up this morning panicked and unsure how to work things out. then i got simple reminder from a dear friend,
God meets you where you're at, and it all becomes what HE can do through you, not what you can do. You're in a much better position when you're working beyond yourself, and just letting God take over.
yep, i like those kind of reminders. it hit the spot.
we had these sweet t-shirts made for camp.
i'm getting really excited about camp.