(picture found online...did not take this photo.i just thought it gave the exact idea of storm lake.)
We've been doing alot of thinking, praying, talking, discussing, praying, and more praying.With so much prayer, and so many answers, it's kinda crazy that almost 8 months ago, we moved here and knew absolutely no one and nothing about Storm Lake, and here we are today, watching God's hand work in our very own personal lives. i think it's about time I introduce you a little to Storm lake, Iowa.
1. Storm Lake is a
wee
little
town in Iowa. This is the main street of Storm Lake. Strangely enough though, this is one of the bigger towns in the surrounding area...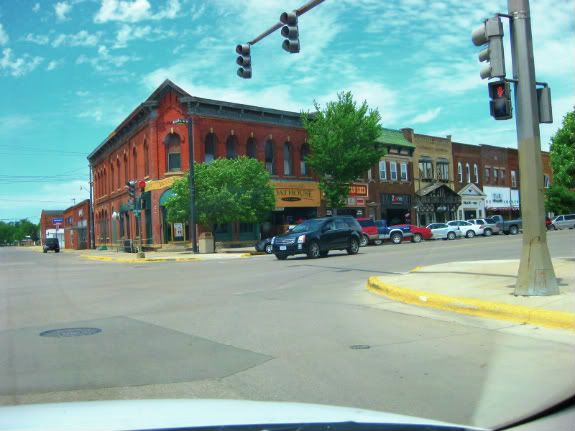 2. Outside this wee little town are
acres
and
acres
and
acres
(and
more acre
s) of farmland and fields. I can't tell you yet what is being grown in the surrounding area, but the field beside our house is a corn field, and I'm deathly allergic to it.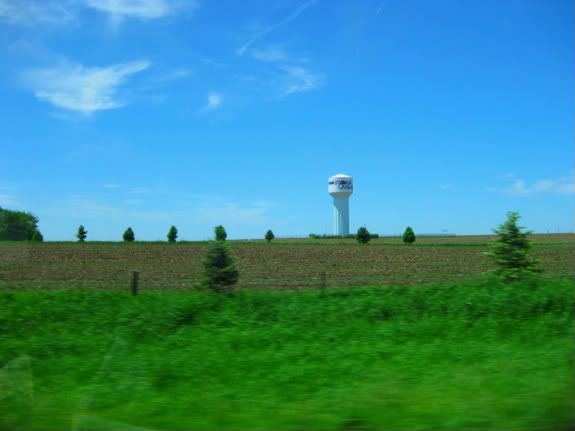 3. there are two distinct smells in Storm Lake...and it's kinda gross, but it's a part of this town, so here ya go. the first smell on one side of town is, well, cowpoo. (or pig poo? i don't really know which one, nor do i really care to find out the specifics of the fertilizers in the fields. haha.) the other side of town smells like raw chickens...or raw meat? there are two factory plants in town and one is Tyson and the other is Sara Lee, both butchers, packages, and ships meat.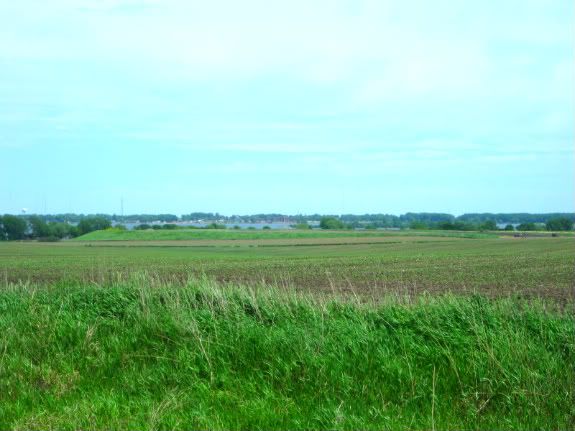 4. Storm Lake is very recently a diverse town. the past ten to twenty years brought diversity to this town, so it is a v
ery new
situation for every one here. I guess you could say, as a married couple, we looked quite
unique
in this lil town:)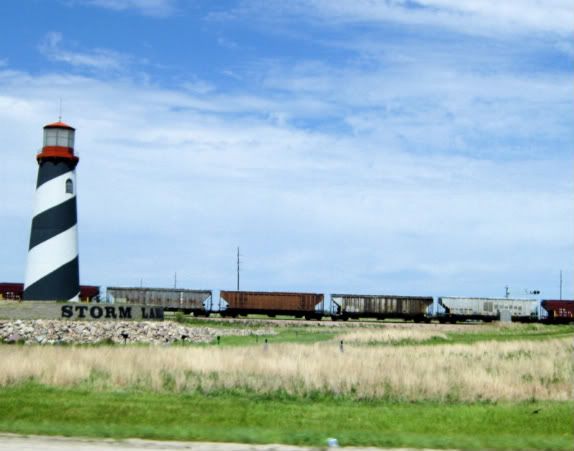 5. Storm Lake surrounds a lake, haha, which is the actual Storm Lake. it's the beautiful part of storm lake:)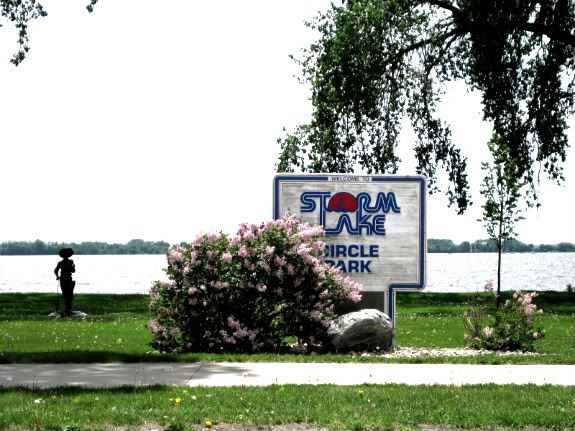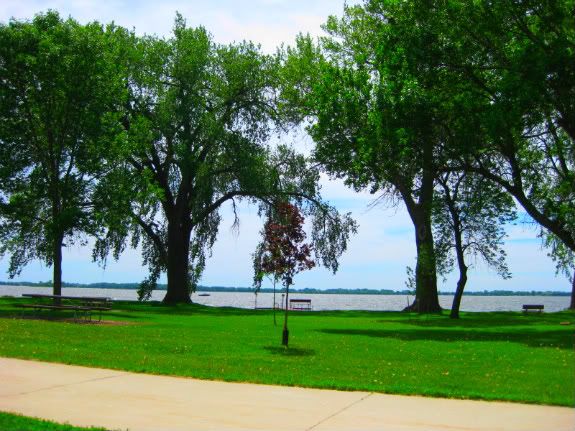 Now, if you asked me if i liked the literal town itself, well, I can't say I love it. it's not beautiful like the carolinas, it's not exciting like the fast-paced citylife, and there isn't really much to do here. I guess if I was honest, i would admit that I've had a hard time adjusting to small town usa. But what I find is neat about Storm Lake is that God is working in this lil town. And not just working, but
working
in this town. Like it's more than evident and clear, especially in our lives and watching things change, unravel, and open with opportunities that comes from straight out of the blue. The kind of opportunities that only GOD could provide and open for us, and that we can point at and say, "this is a
God-
thing
, because only He can do this
."
I
can't wait
to be able to share these things with you.