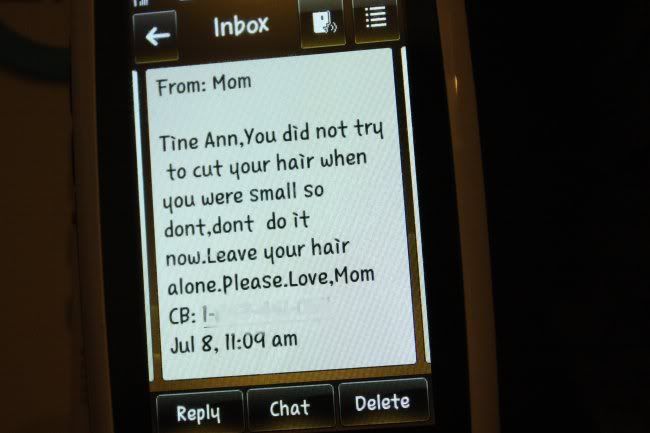 i was fed up with my hair.
so i cut it.
it was a huge mistake.
so i took a pic (which,
no!
you don't get to see!)
and sent it to my family to get suggestions on how to fix it.
mom called me and told me to put my hair up and wear a hat.
her first response was, *accent inserted here*
"
WERE YOU BORED? IF YOU'RE BORED, READ YOUR BIBLE! DON'T CUT YOUR OWN HAIR!"
then she suggested maybe a hannah montana
wig
.
my older sister told me to push it back.
however, it's too short to push behind my ears. and it keeps
boinging
back in front of my eyes.
i tried to pin it back.
it looked stupid.
my sisters think it's hilarious.
my husband hasn't seen it yet.
so right now, i look alot like i did when i was little.
bad haircut and all.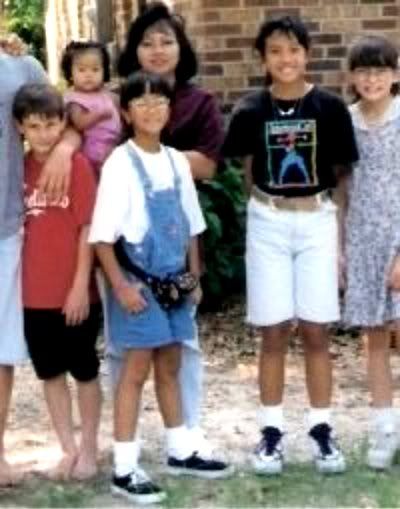 minus the overall shorts and fanny pack;).