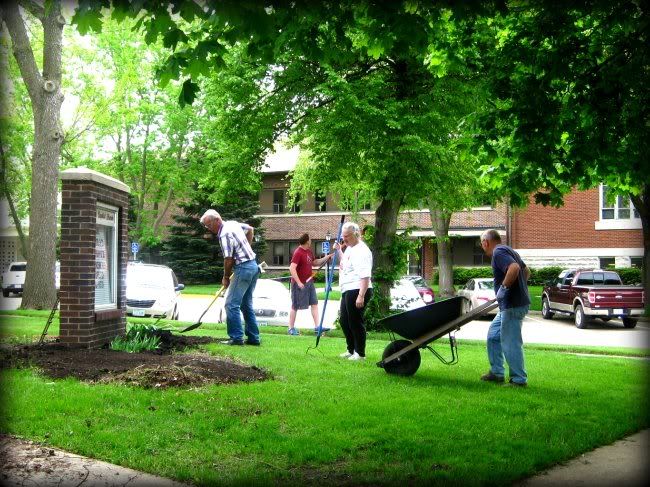 our church had a work day this weekend. we worked mostly on the outside of the church, cleaning up the yard, plants, and digging up the ugly to replace with new beauty:)
my job was to replace the old mulch in the brick box, with new mulch. I weeded, picked up sticks, and then replaced the mulch. whatdya think?:) it was alot of fun-i enjoyed it, even though i spent most of the day on my hands and knees.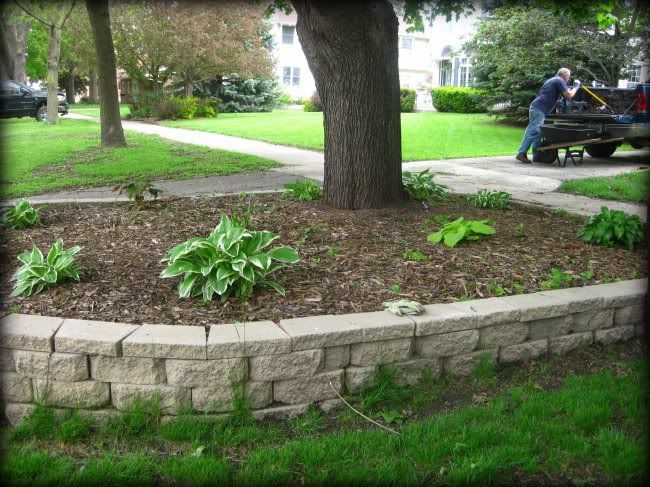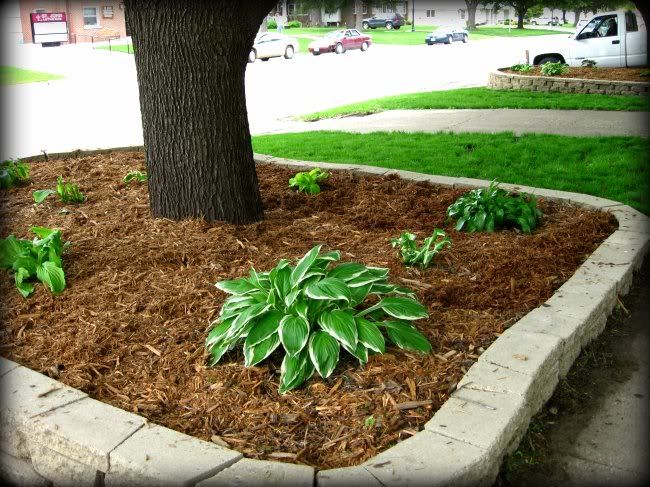 after i was done, Tammy, our church's organist/pianist, taught me how to plant flowers. THAT was fun:) it was like

playing with dirt

, but

getting something beautiful

out of it.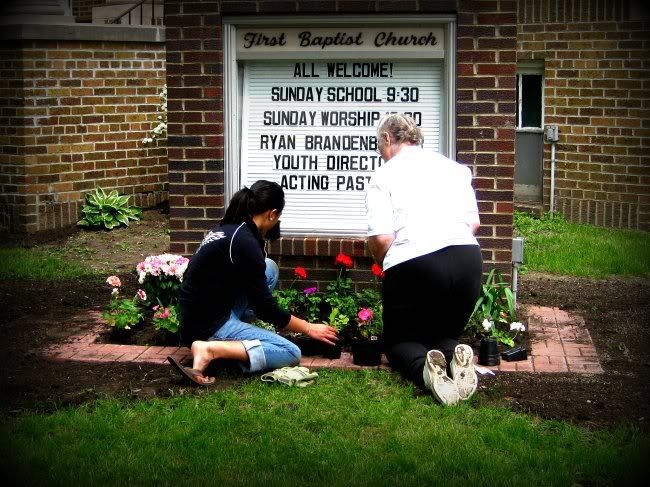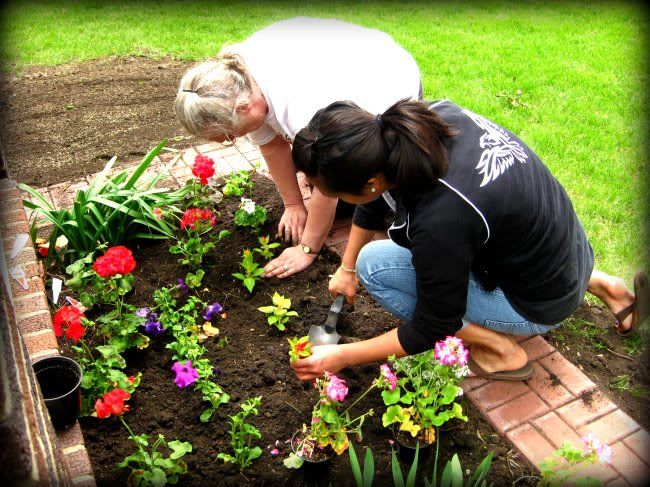 i'm thankful for the beauty of service. the church worked well together, and the outside of the church is cleaned up and looks inviting:)