This is Ehkmler. [pronounced-Ek-a-ma-so]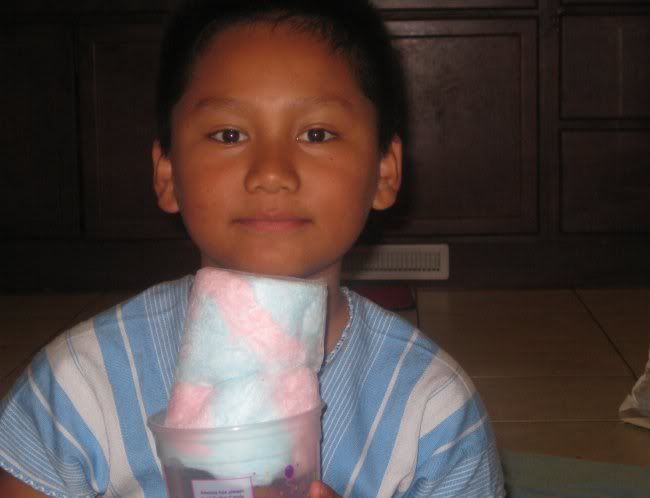 He turned nine yesterday! He came to church and shyly invited us to his house to eat. Turns out he had a nice little celebration at his house that he shared with two others who had a birthday yesterday.
We brought him a little lego car that he and Ryan had fun putting together, and then a set of helicopter planes. it was a simple gift, but he LOVED it. We also brought the kids some birthday food-blue and pink cotton candy. I don't think they've had it before, because they tried different things with it, including adding water and then watching it instantly disappear before their eyes!:)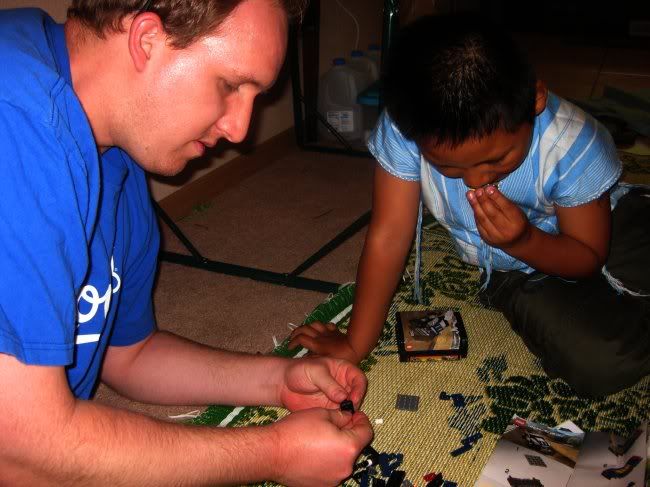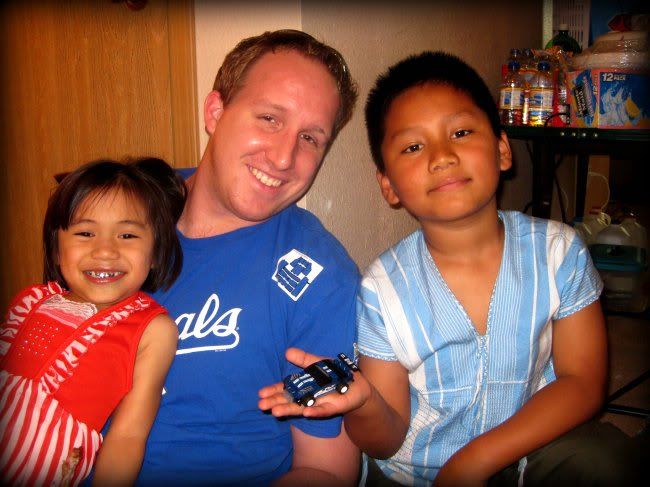 Enknaso [pronounced- En-a-sho] is a little princess. Her English is the best in the house, and she's only five! She greets me with a huge hug each time we say hello. She's a sweetheart.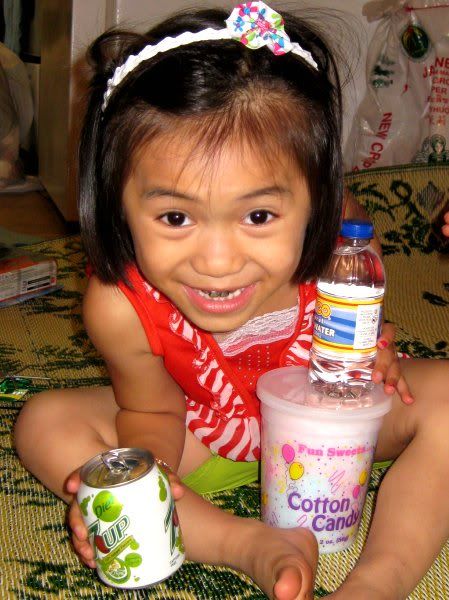 this family has been coming to our church since about October. We had adopted them as a church to bring Christmas groceries and gifts to them in December, and have kept a sweet relationship with the family. Their mother, BaBlu, and i sit and chat, as she is trying to learn English, so I let her practice it out on me:).
The Karen community is large and growing here in Storm Lake. They come from Burma as refugees; many of them do not speak english and have just come out of the difficult environment of Burma and the persecution and poverty they knew there. We are looking for more ways to get involved with their community, and through this family we've had several neat opportunities. It is a different aspect of ministry with these people, because unlike many others, they are very willing to work hard and do their best to get their family up and running. They are good, honest, and loving people. This family lives with three or four other families in a small apartment, so it's cool to go there and meet so many of them.
So yes, it was a fun celebration with a sweet family and many others. You never know who you may meet when you go there, because people go in and out of that home. But we enjoyed seeing this nine year enjoy simple toys and treats. Pray for the Karen people and our church, as we look for more ways to reach out to them. We have plans in our church to do some special things, so we're excited to get that started up.