i was flipping through my sister's pics on facebook and found
this
: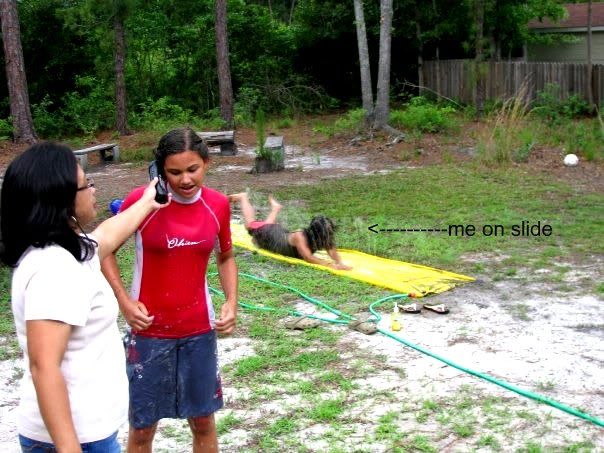 i know, i know...but we all have those moments that were not meant to be
caught on camera
,
frozen in time
, and
laughed at over and over again

.
however, this picture made me laugh out loud when i saw it.
this was two years ago when i was hanging with my lil sis, Ashley and her buddy, Presley.
i was supposed to be the college intern.
and they were supposed to be the kids on the slide.
somehow, my big sis, (www.muchlove-illy.blogspot.com) captured me on the slip and slide going backwards.
i guess this picture captures my personality well...
i'm a big kid at heart.