Living in Chicago changed my view of transportation. In Chicago, the bike was definitely the way to go. You get places so much faster, because you can weave in and out of traffic and bikers have the right of way. my sweet Betty Blue Bike was my favorite part of the summer days-riding her to and from work all over the city, for fun, or even just to relax. Chicago is so accommodating to bikers.
Here in Storm lake, I have never f
eared for my life
so much while riding my bike. This town does not seem to know what to do with bikers, ever though we were riding with manners and obeying all the biking and traffic laws. Today, when we were out biking, we had people swerving to avoid us (and we were clear away from the middle of the road, but they still freak out), drivers turning their heads and watching (and one guy almost hit another car), or they'll speed up to pass us. Even so, we managed to get through the day safely, with no one getting hurt, and enjoyed our day biking, playing, and being outdoors-it even rained on us!
Here's my sweet Betty Blue Bike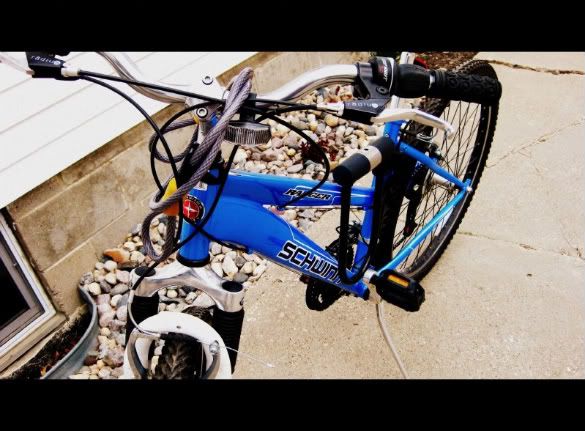 Storm Lake's "beach"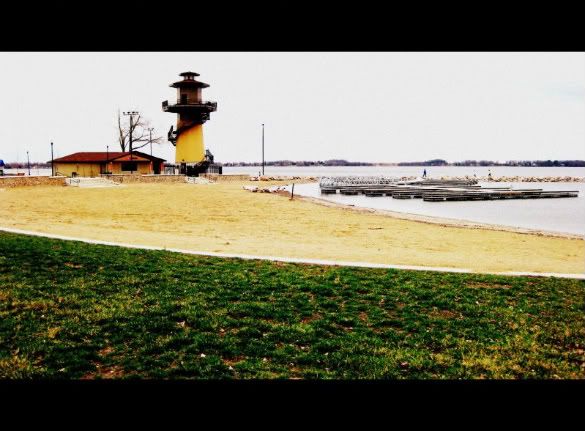 We stopped for a bit to play catch. I love playing catch:)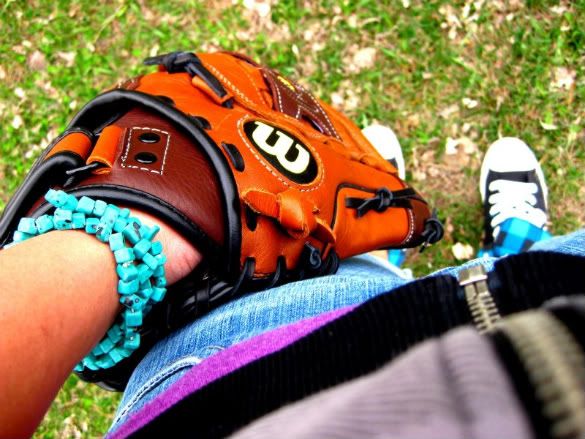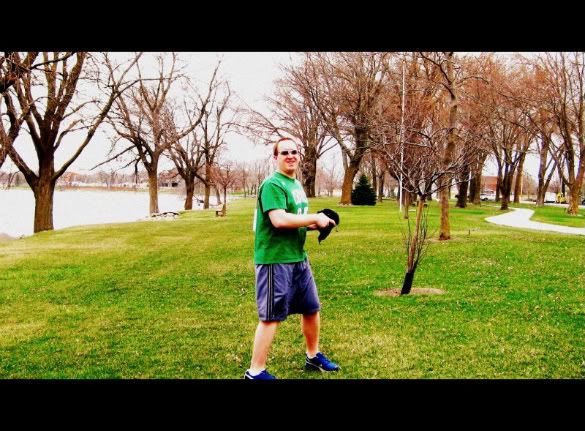 We brought these to test these out-we decided to invest into frisbee golf and see if we like it:) Once summer comes, hopefully we can try out the frisbees on a real course:)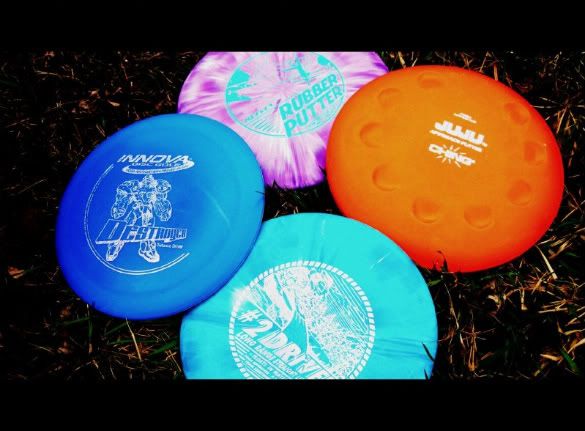 This was the first of many bike rides-we're bringing the chicago travel to small town usa!:)