This year has so many firsts for Ryan and I!:) First year of marriage, first home together, first christmas, first easter!:) Yesterday was wonderful-we celebrated our Savior's resurrection from the dead! He is risen!
Our day was filled with many sweet things. Can I say right now that I love spending time with my husband? There definitely isn't enough time with him-and we spend almost all our time together!
Lovely parts of the day
Teaching the resurrection of Christ to the kids in Sunday school-their first time hearing it!
Ryan's sermonette in church about the resurrection
Making lunch together-steaks, guacomole, chips, and salsa! (yes, it was a man's meal.)
phone, coffee, cuddle blanket-COZY.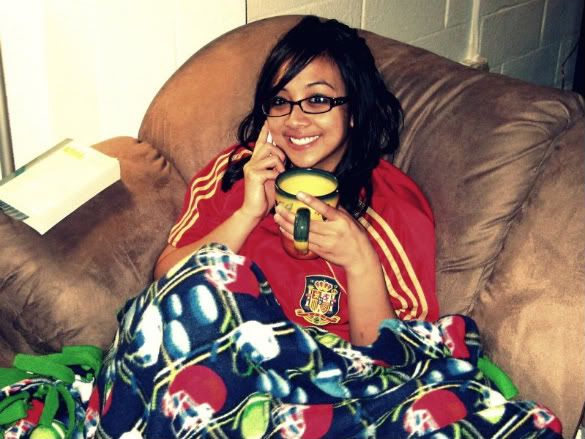 Grapes on a walk around Storm Lake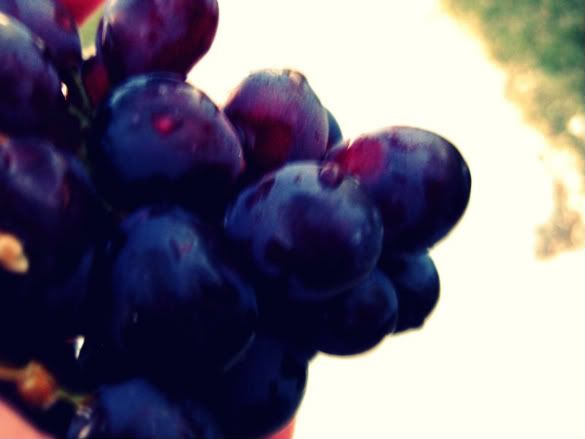 Angel food cake-topped with fresh strawberries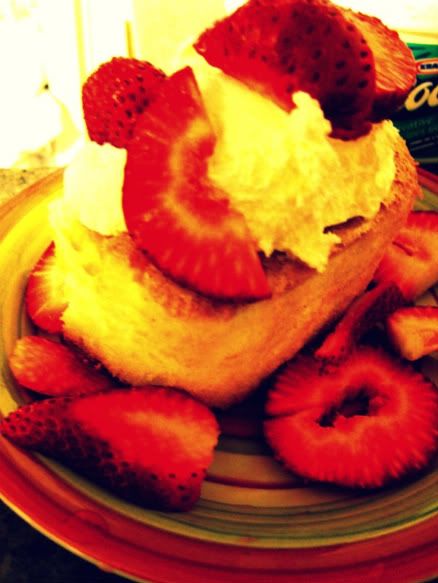 Productivity-spring clothes into my closet, winter clothes out!
while I was cleaning, I found some mirrors that decorated my college dorm room with Salome Strickler. Found them, de-gooed them (cuz of the 3M tape on the back of them that had stuck them together and left the sticky residue on it), and now they're ready to go up somewhere in our home! I just can't decide, where...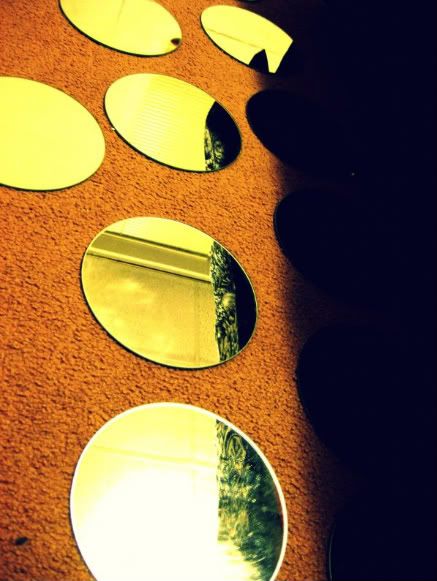 While i was cleaning the mirrors, i did alot of reflecting (ironic, isn't it?). I reflected on many things; but one thing that I thought about was my parents. They've been on my heart alot and I've prayed for them often in my day because of how they've influenced my life. In terms of my times with the Lord, they showed me a lifestyle as an example to me and my sisters-and the way they displayed a walk with the Lord during my childhood, greatly affects me today as I have my own family.
I remember being a little girl and waking up early in the morning, and seeing my mom reading her pink Bible. For me at the time, made me happy for a few more extra minutes of sleep as mom did her devotions, but now as a grown woman, I think back to that memory and remember the quietness of the moment-it makes me think of the commitment and devotion, my mom had in the Lord. and she was consistent. She still is so consistent today.
As I now rise early in the morning to spend time with my Savior, I realize how my mom's quiet example throughout my life, plays a significant part of who I am today, and the commitment I have to my Lord. She

showed

me by

doing

.
My daddy showed me what a godly man looks like, and his commitment and consistency in being in the Word in the evenings. No matter how busy we were, if we were on vacation, if we had friends over, nothing at all kept him from slipping into a

quiet place

with his big maroon Bible, with his name engraved in the front, and a commentary. Because of the way he led our family, his life and our lives, I have held myself to that same standard of

devotion to our Savior.
Both of them showed my sisters and I the beauty of love for the One who died and rose again for our sins. Dad and Mom always reminded us how often they prayed for us, from the times we were little until today. It's because of their example and their prayers that I am the woman in Christ that I am today.
Reflecting on all this while cleaning the mirrors challenged me-to the constant pursual of worship and devotion that my parents displayed, as well as challenged me to continue their example to my own family.
I think it's a good constant reflection:)
All this came about just from cleaning some mirrors!