Pray for the last couple days of camp week in the Philippines. This is an INCREDIBLE week of ministry, pulling teenagers from the slums and bringing them to a beautiful campground to meet their physical needs (food, bed, safety, and fun) as well as minister to their spiritual needs. lives are changed during this week and so many of them come to know the Lord!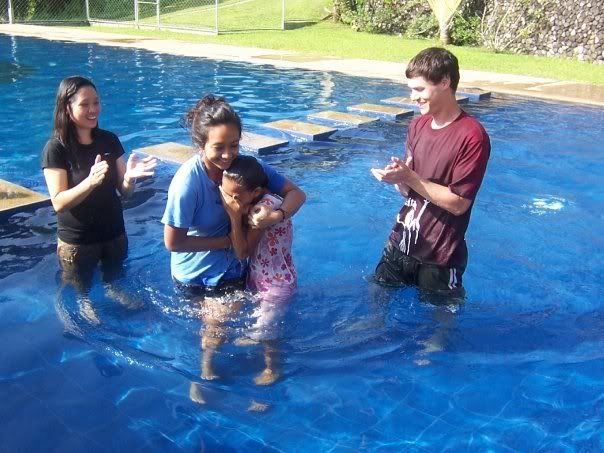 this sweet gal came to accept Christ as her personal Savior-and wanted to get baptized to show her profession of faith.
this year, there are 2 camps this year-God is working in the Philippines!